The anniversary of the Northridge earthquake just passed on Thursday, January 17, and it got me thinking about how relaxed we've become about earthquake safety. We haven't experienced any major earthquakes in the Los Angeles area for a while, but it's still important to be ready for one. Knowing earthquake safety can save lives especially for kids like me. Before an earthquake starts moving and shaking, be sure that your kids are prepared!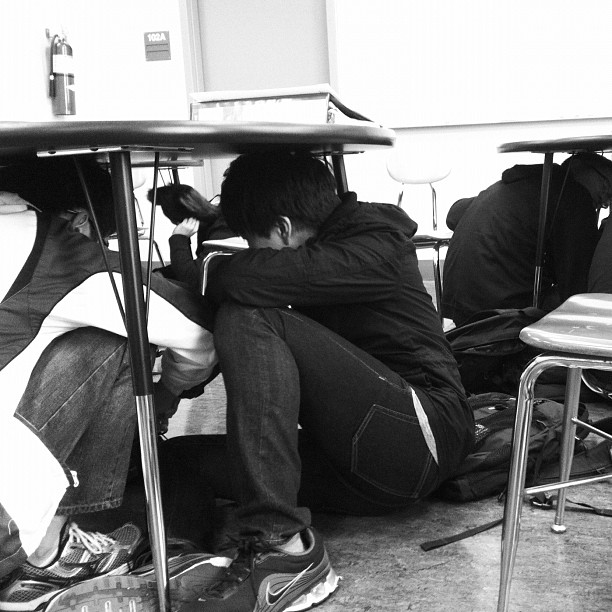 Dr. Lucy Jones, also known as the earthquake lady, has spent years advocating for earthquake prepared homes and helping reduce risk. Lucy brings a lot of attention to an important aspect of earthquakes for kids: preparedness!
Schools run earthquake drills and sometimes adopt a Drop, Cover, and Hold guide that instructs children on what to do. Even so, children often feel at a loss when earthquakes actually happen. It's easy to ignore earthquakes since we haven't had a big one in a while, but denying the inevitable hinders safety. If more homes are properly prepared, the damage can be contained. Lucy reminds us that earthquakes are inevitable, but damage is not. That is why it's important to keep earthquake preparedness fresh in our minds and present in our homes. Talk to your kids about earthquakes and get them prepared!
For kids, it's important to keep things simple and to practice often!
Find a safe spot clear from falling objects and stay there until the quake is over.
Once the shaking has stopped, meet up at a designated meeting spot for the family after the quake.
Head to the earthquake kit only after the ground has stopped shaking. The helpful things inside can be used by anyone in a dire situation.
Lastly, remember to practice earthquake drills several times a year. Rehearse past lessons each time so kids remember the basics.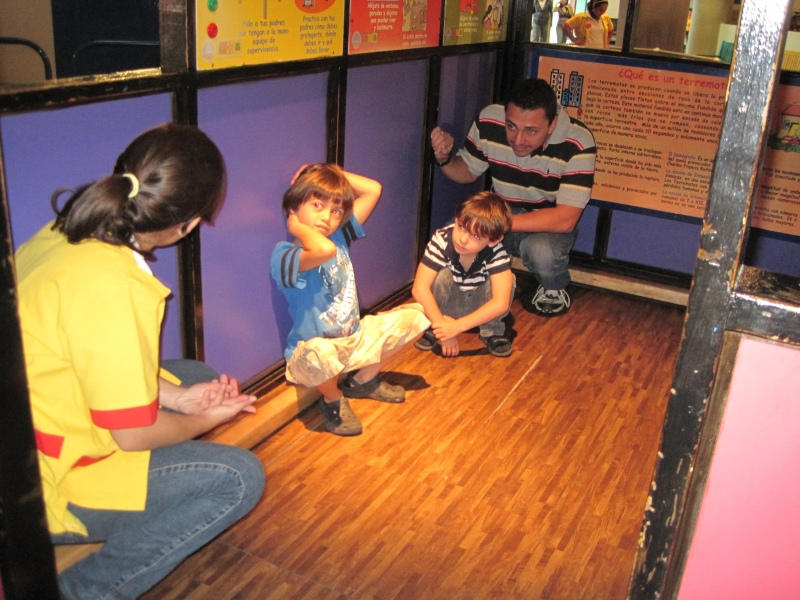 Remember to be prepared for anything. Earthquakes can happen anywhere at any time!
If your child is inside when a quake occurs, make sure that they stay inside. If your child is outside, same rules apply. When outside, children should find a clear spot as possible such as a field until the shaking stops. If a quake happens at night, children should stay in bed and pull their pillow over their heads for greater protection. If you are driving with your kids, stay calm for their sake. Look for a clear parking lot if possible.
Maintain a family emergency kit.  It should have flashlights, emergency supplies, and a first aid kit. Here's a guide on what to have in your emergency supplies. Check on it often, and update items that are expired or out of date. Make sure that your kids know where the emergency kit is, and if they're old enough that they know how to use the basic items in it.
Practice often, and keep your kids ready for an earthquake! For a more indepth guide to keeping your kids safe during an earthquake, check out Home Security's Teaching Kids to Stay Safe and Stable Through an Earthquake. Want to know more about Lucy Jones? Here's a great article from the Smithsonian. If you've got any earthquake safety tips to add, feel free to comment below!