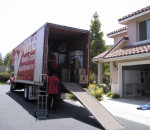 Did you know that May is National Moving Month? It makes sense when you realize that May is a great time for relocating and moving to a new home. It seems as though everyone likes to get moving in May. It's beginning of moving season, and more than 3o million Americans get moving during this time. To celebrate National Moving Month, I think we should all do something moving!
Moving has two different meanings. By definition, moving means to be in motion or producing a strong emotion. It can mean physically moving boxes from Los Angeles to San Francisco or moving your happiness home. Although National Moving Month really only refers to actual moving from place to place, I think it's a perfect time to spotlight the other meaning of moving as well. It's the perfect time to go out and do something moving!
Get Moving and Volunteer!
Doing something moving can be as simple as volunteering your time.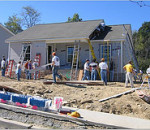 Habitat for Humanity of Greater Los Angeles is a great cause that builds and renovates livable, sustainable, and affordable houses to our communities in need. Volunteer to help out at a construction site.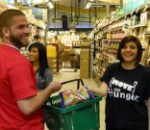 Last winter, NorthStar Moving® ran a food drive for Move for Hunger and the L.A. Regional Food Bank. Take inspiration and run your own food drive with Move for Hunger. If food drives are too big a task, there are lots of other volunteer opportunities at the L.A. Regional Food Bank.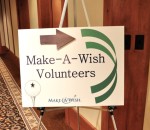 The Make A Wish Foundation grants the wishes of children with life-threatening illnesses. Volunteer and help grant wishes, raise funds, or work in the office!
Get Moving and Donate!
If you can't get moving and volunteering, donate! Donating is an easy way to have a moving May. Here are some of my favorite non profit organizations: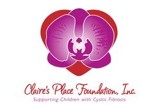 Claire is my inspiration! She's an amazing 16 year old girl living and thriving with Cystic Fibrosis. She helped found Claire's Place Foundation, a non profit organization to help children and families with Cystic Fibrosis.  From flash mobs to poker tournaments, Claire is always out and about raising money and awareness for CF. Help out by donating here.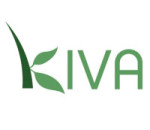 Kiva allows you to empower others! Lend someone money to start their business, and once it gets underway, it comes right back to you, so you can loan it to someone else!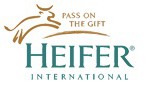 Heifer International turns your donation into animals! Donate a sheep or a cow to a family in need!
If you're all about going green and nature, consider donating to the Nature Conservancy or to Global Green. There's also great organizations like the Lu Parker Project, Goodwill of Southern California, to name a few. Pick your favorite charity and get moving and donate!
If donating and volunteering is not possible, just do a good deed a day to have a moving May! If you're more interested in the actual moving aspect of National Moving Month, check out these 13 Tips to Find The Best Moving Company by NorthStar Moving®'s very own Laura McHolm!  Got any other moving ideas for National Moving Month? Tell me about in the comments below.