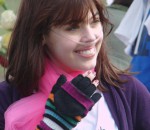 Hello, there! It's Claire, again! I wanted to let you know about my upcoming fundraiser for Claire's Place Foundation: Cards & Comedy. It's the first annual Texas Hold 'Em Poker tournament for CPF! The event will be held Saturday, November 3rd at 6pm, and it will be in Los Angeles. (Click here to find out exactly where.)
The evening will include great comedy, food and drinks, a live auction, and of course, a professional poker tournament!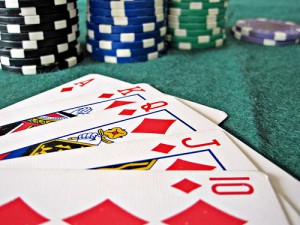 Burn and Turn!
Feeling lucky? The winner of the tournament gets $1,000 for the grand prize! Second and third place winners also get great prizes.
Not a poker player? Come anyways! Guest tickets are available to watch the action unfold while enjoying the rest of the night's great treats.
Barry Diamond performing for us!
Our very own special Barry Diamond will be providing lots of laughs! Barry Diamond has appeared in great shows such as Friends, Seinfeld, Politically Incorrect, and Curb Your Enthusiasm. Get your belly ready for a few good chuckles. Speaking of bellies, don't forget to come with an empty stomach! Dinner and drinks are included in the price of registration.
Claire's Place Foundation
I'm so excited to be having such a wonderful fundraiser to support Claire's Place Foundation. For those of you who don't know, Claire's Place Foundation is a 501c3 non-profit organization I was inspired to start in order to help children and families affected by Cystic Fibrosis. I encourage you to learn more about Claire's Place Foundation on our website! If you can't make this fundraiser, I hope to see you at another one in the future!
Spread the Word!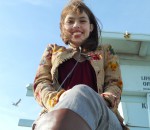 Have friends that like poker? Tell them about our fundraiser! Every bit helps, so please check out my website Claire's Place Foundation, my Facebook page, YouTube and Twitter to keep up to date with me and find ways to get involved!
If you can't make it to the our poker event, you can always make a donation here. Any amount you can donate will be much appreciated!