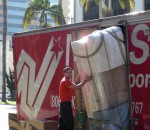 With just a wave of my magic wand moving will be easy! I wish! There is no magic method that'll make moving easy. That's where a great moving company comes in! Like a superhero, they save the day making moving day much easier and less stressful for you and your family. Having a moving company take care of you is a big step to having an easy moving day. But how do you make moving day easy? Arm yourself with a bit of knowledge of what to look for in a moving company and moving becomes monumentally easier!
Reputation: Research, research, research! How long has the moving company been in business? Are they licensed? Have they won any awards or accolades for service? Any letters of recommendation?
Rating: Be sure to check out the moving company's rating with the Better Business Bureau (BBB). Social media sites such as Yelp, Angie's List, Citysearch, and Trustlink will also give you a good idea of other people's experiences with the moving company.
Coverage: What insurance does the moving company offer? Find out if you are covered under your homeowners or renters policy. If not, you may need to consider supplemental insurance.
Rates : Rates can be very based on season and days of the week. Will they give you a better rate if you move on a Sunday as opposed to a Monday? What do their rates really include? Are fuel charges incorporated?
Long Distance: If you're moving out of state, ask the company to explain in details its consolidation policy and delivery windows. Consolidation is when your belongings are combined with other people's and shipped together. It's a great way to save money but be aware that it may add time to the delivery schedule because multiple shipments are needed.
Details: Will the moving crew wrap and protect your furniture to prevent damages? How many movers will be on the job? How long will the job take? Will you be charged overtime? By law a moving company can only give you rates on the phone not estimates on the phone. If you want a firm price ask for an onsite estimate.
Experts: What sort of specialty moving experience do they have? Have they handled antiques, pianos and artwork in past moves? Since you know your belongings better than anyone, you should alert movers in advance of any items that might be difficult to relocate. Additional men and equipment can mean surprisingly extra costs. If you had trouble moving it into your old place you will no doubt have trouble moving it out.
Be Prepared: Measure your new home, your new doorways, stairways, etc… Measure all your furniture. Make yourself a scale drawing of every room and scale cut out furniture. Figure out if it will fit. Figure out how you'd like your furniture arranged in advance.
Green: Is the moving company green? Green measures can actually save you money in the long run. Are your moving boxes made of recycled materials? Are their trucks bio-diesel? Chances are if the moving company cares about the environment, they'll care about your belongings as well. You know the drill: reputation and awards for service are the key to a happy move into your new home.
Did they Do their Research? Lastly, let the estimator ask YOU questions. If he/she hasn't asked a single question yet is ready to give an estimate, turn and run.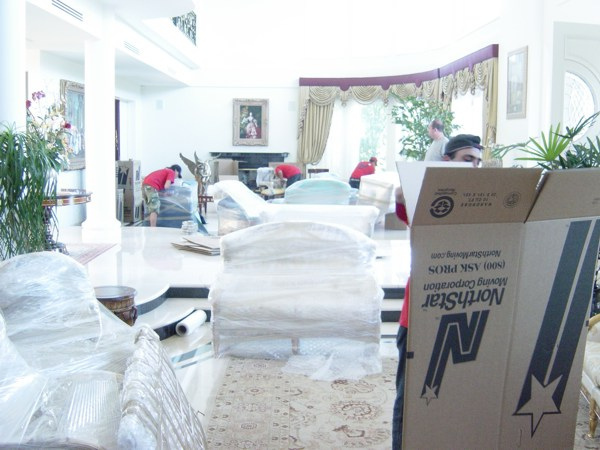 Hopefully these tips will help you in your search for a great moving company and ultimately make moving much easier! Good luck to all those moving out there!