Earth Day – On Friday, April 22, 2011, people around the globe will be celebrating Earth Day, one of my favorite holidays! Because I love to celebrate my favorite holidays with family and friends, especially my friends at NorthStar Moving®, I thought I would tell you about some great LA Earth Day events that will be happening soon. If you can't make any of these events, keep reading! I'm going to share some great tips for celebrating Earth Day in your everyday life!
Earth Day LA Events
Redondo Beach–If you've got a hankering for some great food in celebration of Earth Day, check out the 10th Annual Earth Day Celebration & South Bay Food Fest on April 16, 2011. Besides a day of eco-friendly fun, the food festival will include 20 of the best gourmet food trucks in the LA area. This event, which is from 10AM – 4PM at AES Redondo, located at 1100 N. Harbor Drive, is sure to be great!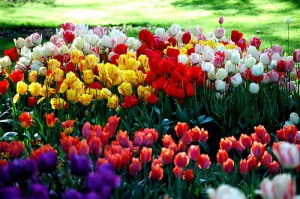 La Canada Flintridge–Also on April 16, head over to Descanso Gardens for their Earth Day celebration! Besides having a lovely stroll through the gardens, the day will be filled with education, food, art, and live music! This is sure to be a happy Earth Day for all ages, especially children.
Topanga–On Earth Day and Earth Day weekend (April 22, 23, and 24), celebrate at Topanga Earth Day! Go enjoy some music, art, environmentally educational demonstrations, and more! The best part is that 60% of the festival proceeds go to the Topanga Community Club, Doctors Without Borders, and Sea Shepherd.
Los Angeles–On May 1st, 2011, The Autry in Griffith Park will be celebrating Earth Day with their Sustainable Living in the West event. The museum-wide festival will include music, storytelling, film, events for kids, and panel discussions and presentations. Go enjoy a beautiful sunny day in Los Angeles by celebrating Earth Day with fellow eco-enthusiasts!
Earth Day Tips
If you can't make any of these great earth day LA events, check out these tips on how you can stay green all year!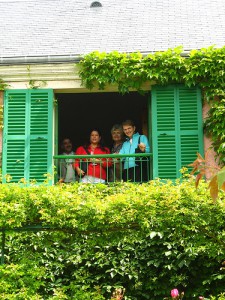 Make your home green! Check out this great compilation of tips that Inhabitant put together to green your home. Everything from having the right kind of windows to water-saving sink devices to green carpeting will not only help you save money, but you save the earth at the same time. Sounds like a great Earth Day present for Mother Earth and your wallet!
Eat and drink with green in mind! Did you know that eating just one meatless meal a week can make a difference? And when you're at the grocery store, think about where your food is coming from. Buying locally grown food means less transportation and therefore less carbon emissions (and probably lower prices!) For water, buy a reusable water bottle and get a water filter for your tap water. Using tap water and a reusable bottle not only saves you money, but it cuts down on plastic waste! (I love my bobble water bottle. It has a filter built in!) Also, when you go out on Earth Day, think about bringing a reusable mug to your favorite coffee place and reusable containers for leftovers at your favorite restaurant. You'll save a lot of material from going to waste!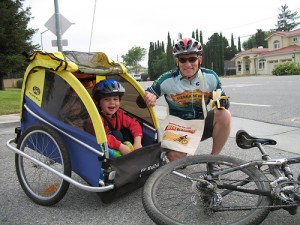 Use green transportation! We all know how bad carbon emissions from cars are for the environment. This Earth Day, pledge to cut back on how much you use your car! Take public transportation, set up a work or school carpool, limit your shopping trips to once a week, ride your bike, walk, just get moving towards green transportation! NorthStar Moving® makes transportation eco-friendly by having a fleet of trucks that run on biodiesel!
How are you planning on celebrating Earth Day? Do you have any Earth Day events or tips I left out? Let's hear about them!